SIEL DK70 Manual - Pictures
start - tips - pictures - signal flow - presets - repair dead keys | apps: patch editor - sysx analyzer | midi: sysx structure - cc messages - BCF2000
Pictures of the SIEL DK70, SIEL EXPANDER 80 and SUZUKI SX-500
Here are the 3 units together with a SUZUKI ROM PACK (big picture).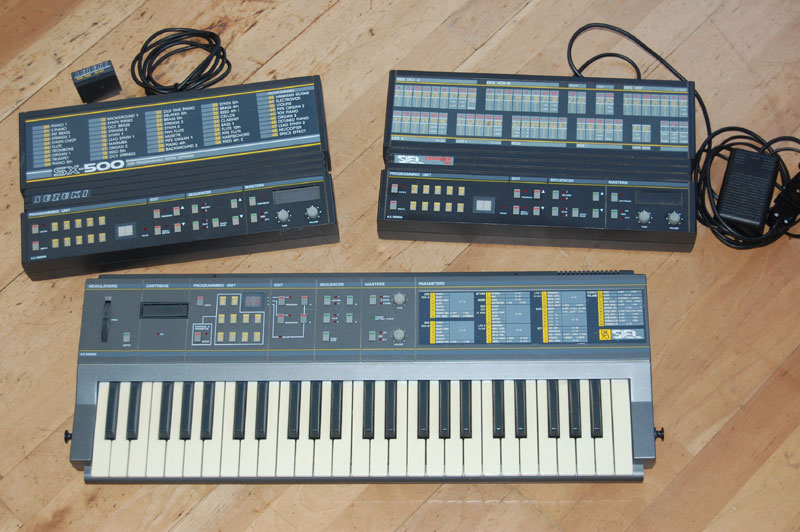 The ROM PACK contains 50 sounds from patch number 50 to 99.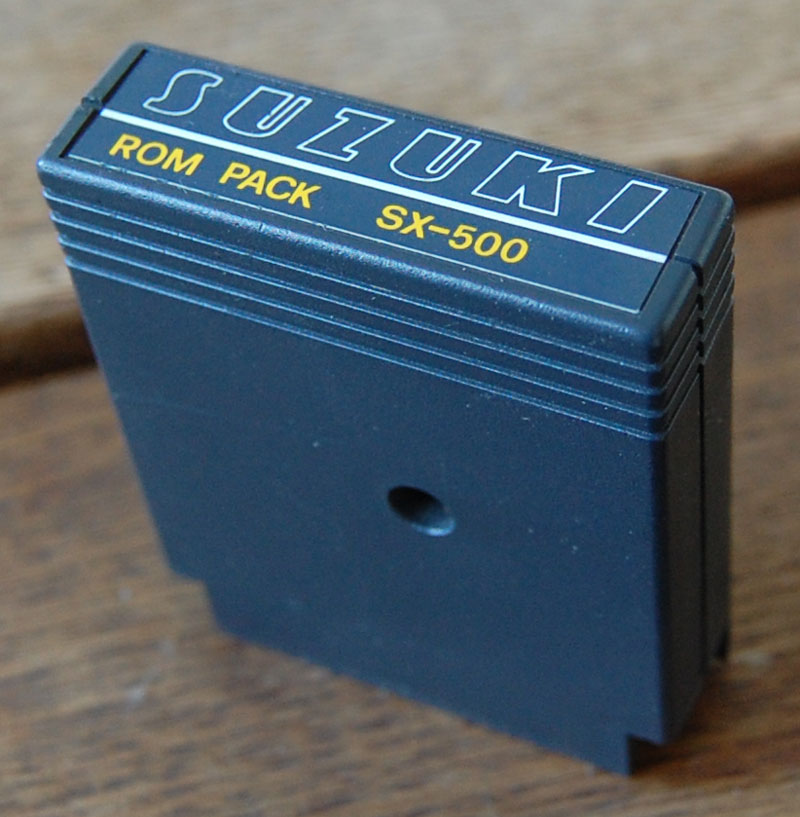 And contains a warning, also in italian of course.
It says SUZUKI, but when you open it, it says DK70...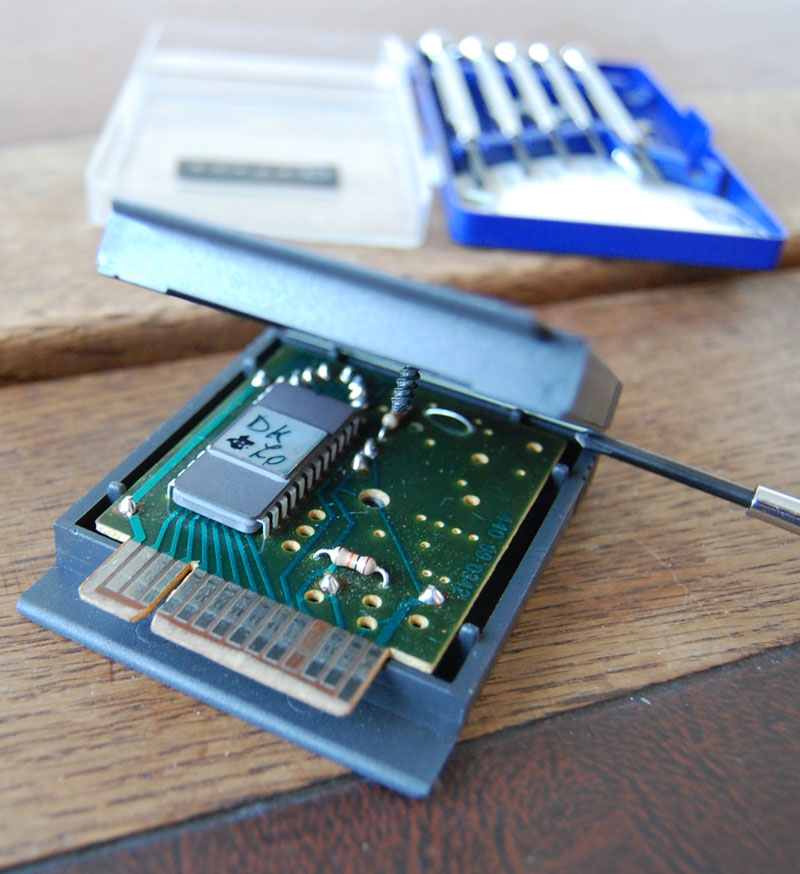 So it should fit into the DK70 right? And it does! Works too!
The back side of both the EXPANDER 80 and the SUZUKI SX-500 show remarkable similarities.
Somebody opened up the SIEL and forgot to put the bolts back. O well.
"Siel Customer Service, how may I help you?"
"Hello, you are speaking with Suzuki. Can you build us a synthesizer to accompany our synthesizer course?"
"Yeah sure no problem, just send us your company logo."
"The logo? Don't you need any specs? Board layouts? Colour schemes, form and function discussions, heights and widths, sound design concepts?"
"No. Just the logo."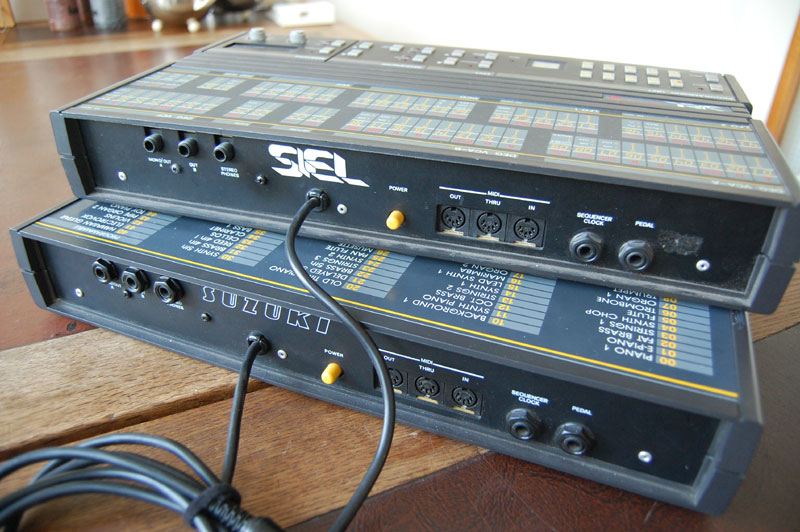 "Damn their logo looks better than ours."
And we present... the stickers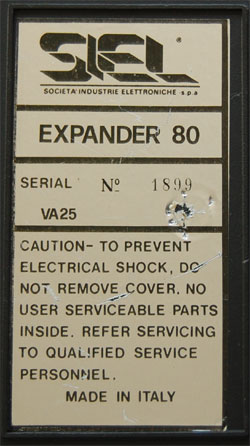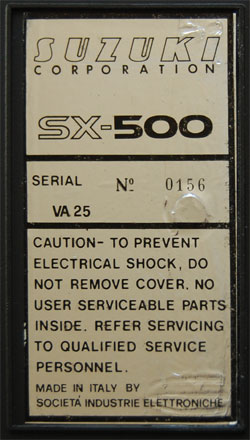 Nice thing, the modules need 16V AC current, but the DK70 accepts 12V DC.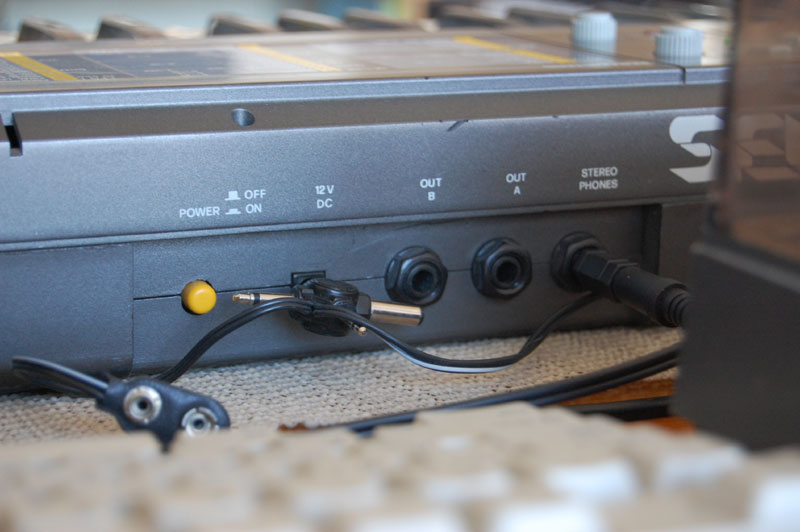 copyright: tinyloops.com - contact